National Reading Month + Women's History Month: Lola's Bilingual Reading List
In 2018, I became a self-proclaimed book worm. An audiobook worm, that is. Some may consider this cheating, but I beg to differ. For a mother of two who is always on the go, this is a convenient and efficient way to feed my intellectual curiosity while preparing dinner and packing orders for Lola's Mercadito. So don't knock it until you try it!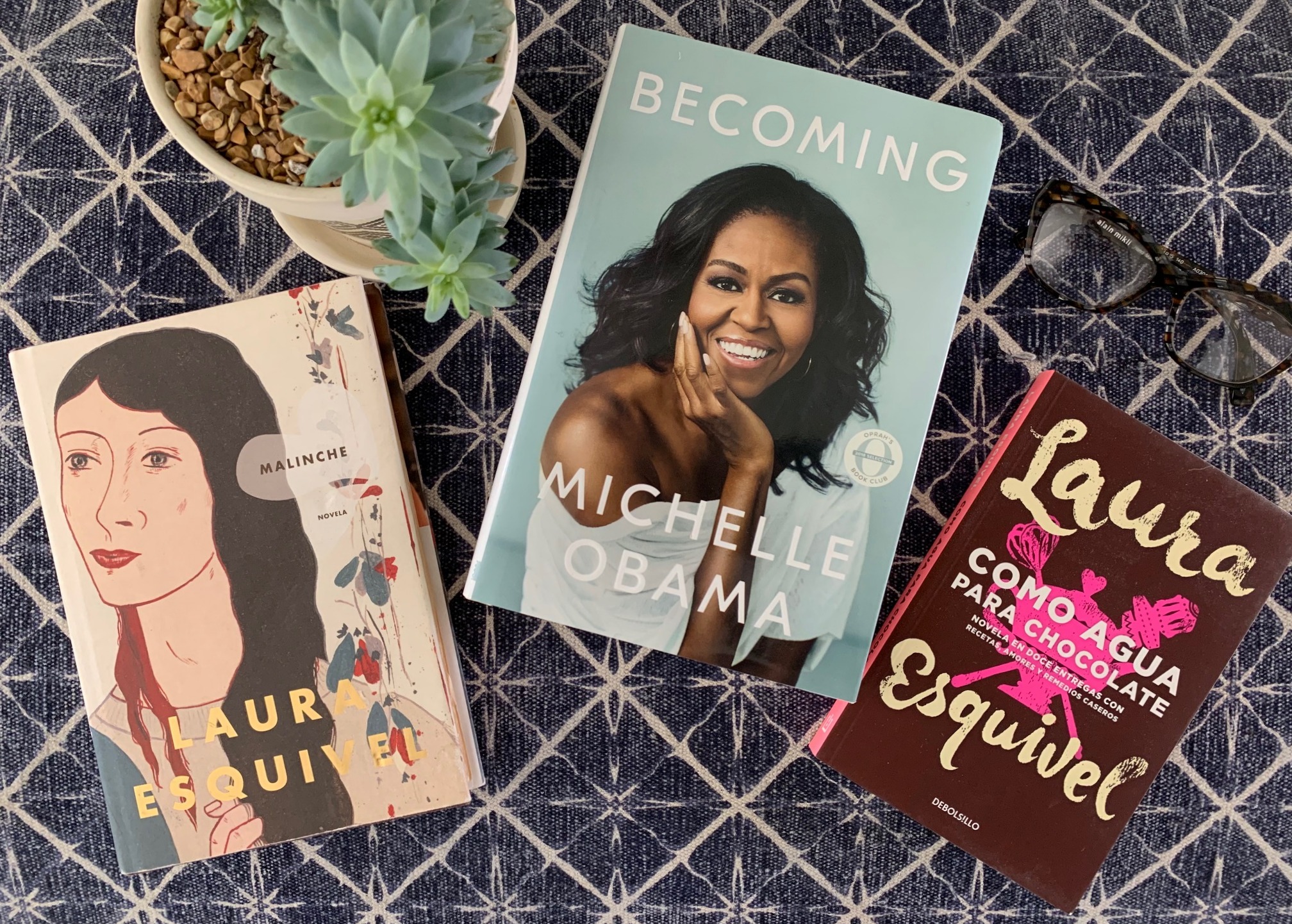 On that note, I have been on a roll in my one-woman book club. Since January of last year, I've powered through over 20 books, already exceeding my goal of reading one book per month. And since many of my reads have been authored by women, I thought I'd take a moment to share some of my bilingual reading list with you. So read on . . . (pun definitely intended).
My goal is to update this list regularly. I welcome suggestions, but after going through this list, I think you'll see that I prefer books by or about inspiring females and people of color and am always on the hunt for good books in español (there's definitely room for improvement in this category when it comes to audiobooks!). Oh, and I also prefer that there by an audiobook version available. Be sure to tag me on Instagram (@lolascocina) or use the hashtag #lolasbilingualbookclub if you're reading something interesting.
Becoming by Michelle Obama
Length: 19 hrs and 3 mins
Narrated by: Michelle Obama
Becoming is one of my all-time favorite books. Michelle Obama shares intimate details about her life growing up in the South Side of Chicago, managing a relationship with a politician, the challenges she and Barack faced when deciding to start a family, life in the White House, self-care, and maintaining strong relationships with her girlfriends. I laughed, I cried, I've recommended it to all of the women in my life!
Como agua para chocolate (in Spanish) by Laura Esquivel
Length: 5 hours and 49 minutes
Narrated by Yareli Arizmendi
I've read Like Water for Chocolate three times – once in English, once in Spanish, and now I listened to the audio version in Spanish. This is one of my favorite food-related books because it weaves Mexican history, food, magic realism, family dynamics, and beautiful metaphors throughout the book. Each chapter begins with a recipe, too.
Educated: A Memoir by Tara Westover
Length: 12 hours and 10 minutes
Narrated by Julia Whelan
Educated was a powerful memoir by Tara Westover where readers delve into her world growing up in a survivalist family where she experiences abuse on various levels. Despite receiving no formal education until deciding to go to college, she eventually obtains a doctorate degree from Cambridge University. In order to accomplish this, it is essential that she cut ties with abusive her family.
I'm Not Your Perfect Mexican Daughter by Erika L. Sanchez
Length: 9 hours and 41 minutes
Narrated by Kyla Garcia
As someone from an immigrant background, there were several themes that resonated with me throughout this book – particularly the traditional ideals of Mexican families as they relate to women and the challenges faced when applying to college.
Malinche: A Novel by Laura Esquivel
Length: 6 hours and 48 minutes
Narrated by Maria Conchita Alonso
I've tried to read this book several times, once in Spanish and another time in English, and only got through the first few chapters each time. Listening to the audio version has been much easier. Laura Esquivel details Spains conquest of the Aztec empire lead by Hernán Cortez. She also highlights Cortez's love affair with his indigenous interpreter Malinalli, "La Lengua", during the conquest. Malinalli continues to be a controversial figure in Mexican history because of the role she played in the demise of the Aztec empire.
Mi mundo adorado: memoria (in Spanish) by Sonia Sotomayor
Length: 14 hours and 5 minutes
Narrated by Eve Ibarzábal
Sonia Sotomayor recounts her trajectory from a Bronx housing project to the U.S. Supreme Court. She shares stories about growing up with an alcoholic father and overworked mother, and how she dealt with juvenile diabetes. She also shares her experience attending Princeton and Yale Law School as one of very few minorities. Truly an inspiring story and excellent read!
Mi negro pasado (in Spanish) by Laura Esquivel
Length: 3 hours and 34 minutes
Narrated by Yareli Arizmendi
A continuation of Like Water for Chocolate, My negro pasado tells the story of María breaking free of the traditional stereotypes she experienced as a woman in Mexico, including machismo, racism, and sexism. In the process, she reconnects with her long-lost grandmother who empowers her on many different levels.
The Hate You Give by Angie Thomas
Length: 11 hours and 40 minutes
Narrated by Bahni Turpin
Starr Carter balances being a teenager amidst two worlds – she grew up and lives in a tough, mostly black neighborhood where street smarts are essential, and the affluent white high school she attends. One evening she witnesses the fatal shooting of her friend at the hands of a police officer and she realizes that she doesn't quite fitt in to either of her worlds as she struggles to find her voice in them. Definitely recommend to high schoolers. The movie was good, too.
The Help by Kathryn Stockett
Length: 18 hours and 16 minutes
Narrated by Jenna Lamia, Bahni Turpin, Octavia Spencer, Cassandra Campbell
My favorite part of this audiobook was that each character was narrated by a different person so it felt like I actually heard various perspectives. It looks into the racial inequalities of the 1960s and how decades after slavery was abolished, "the help" continues to be enslaved by white society.
The Kitchen Counter Cooking School: How a Few Simple Lessons Transformed Nine Culinary Novices into Fearless Home Cooks by Kathleen Flinn
Length: 8 hours and 48 minutes
Narrated by Marguerite Gavin
Kathleen Flinn gathered a group of volunteers intimidated by cooking in order to demystify the challenges they associated with cooking. She taught her students how to make more sound choices when grocery shopping, how to properly use knives, break down a chicken, make stocks, vinaigrettes, and everything in between all in an effort to build confidence in the kitchen. I wouldn't mind owning a hard copy of this book because the recipes definitely sounded simple and delicious.
The Life-Changing Magic of Tidying Up by Marie Kondo
Length: 4 hours and 50 minutes
Narrated by Emily Woo Zeller
I read this book after watching the Netflix show Tidying Up and have been on a tidying up frenzy ever since. What I found most useful about the book is that it outlined reasons why there are items we simply do not need to hold onto – like product boxes, informational brochures, conference literature, and most importantly, bills and miscellaneous paperwork. It made me feel so much better about getting rid of items I had held onto for years, without knowing why!
Wild: From Lost to Found on the Pacific Crest Trail by Sheryl Strayed
Length: 13 hours and 2 minutes
Narrated by Bernadette Dunne
I've always wondered how or why people go on these long-distance hikes. How do they get the time off of work? Sheryl Strayed hits rock bottom after her mother's death, and in an effort to build herself back up again after going down the path of ill repute, she embarks on an eleven-hundred-mile hike up the Pacific Crest Trail. She wants to be alone, with her thoughts, and finds strength and resilience along the way.
What are you currently reading or what book do you hope to read in the near future? Do you prefer reading books or listening to audiobooks? I polled my Instagram followers and about one-third preferred audiobooks!
Special shoutout to my friend Justin Favela, co-host of the Latinos Who Lunch podcast for recommending the Libby app in episode 107, Listener Letters V. If you're looking for free audiobooks, be sure to download this app and link up to your local library to access their audiobook selection with your library card. I'm linked up to three different public libraries.
---
Book Recommendations from Instagram Amigos
I asked, "What's a book you'd recommend to a friend?" and compiled a list of your responses via Instagram. Keep them coming!
1491: New Revelations of the Americas Before Columbus by Charles C. Mann
A Fierce and Subtle Poison by Samantha Mabry
Albuquerque by Rudulfo Anaya
Arráncame la vida by Ángeles Mastretta
Girl in Translation by Jean Kwok
Hija de la fortuna by Isabel Allende
How to Be Alone If You Want To, and Even if You Don't by Lane Moore
I'm Still Here: Black Dignity in a World Made for Whiteness by Austin Channing Brown
I Am Not Your Perfect Mexican Daughter by Erica L. Sánchez
I'll Give You the Sun by Jandy Nelson
La casa de los espíritus by Isabel Allende
Mal de amores by Ángeles Mastretta
Mom & Me & Mom by Maya Angelou
Paula by Isabel Allende
Radical Forgiveness by Colin Tipping
The Alchemist by Paulo Coelho
The Confidence Code: The Science and Art of Self-Assurance – What Women Should Know by Katty Kay and Claire Shipman
The Distance Between Us by Reyna Grande
The Happiness Project by Gretchen Rubin
The Hummingbird's Daughter: A Novel by Luis Alberto Urrea
The Memory of Running: A Novel by Ron McLarty
The Shadow of the Wind by Carlos Ruiz Zafon, Jessica Hische, et al
The Warmth of Other Suns: The Epic Story of America's Great Migration by Isabel Wilkerson
Un Viaje Con Proposito Y Sin Equipaje: Una Historia Magica Que Te Ayudara a Encontrar El Camino Hacia La Felicidad Y a Descubrir Tu Plan de Vida by Jorge Alexander Sanchez.
Where the Crawdads Sing by Delia Owens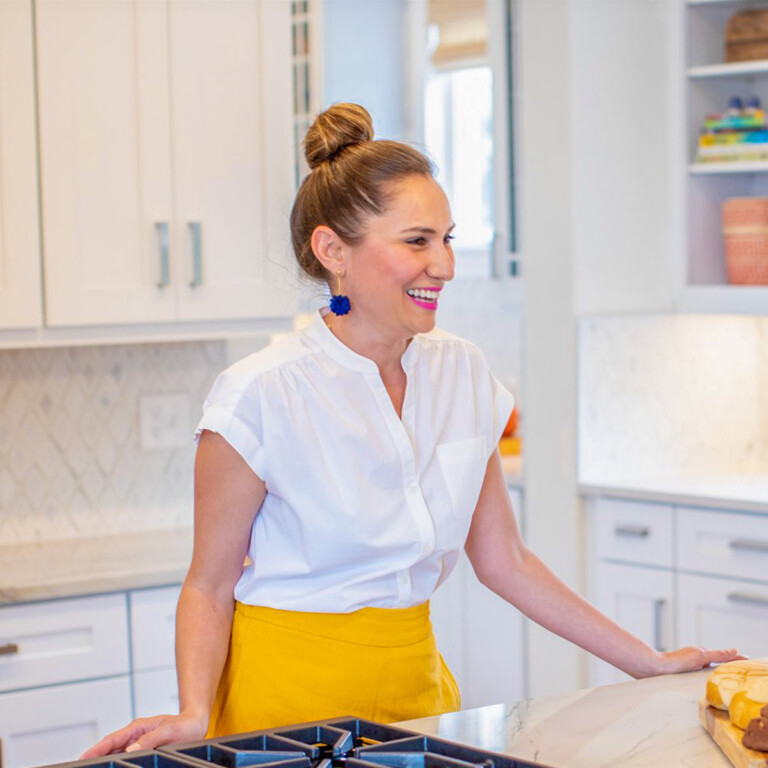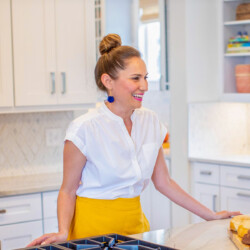 Lola Wiarco Dweck
Lola is a Mexican-American recipe developer, writer, and cooking instructor who loves sharing her culture with the world. Growing up in California and spending summers in Mexico, Lola celebrates her family's Mexican recipes and vibrant culture through Lola's Cocina.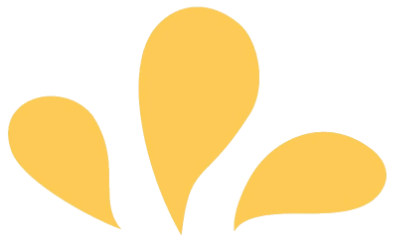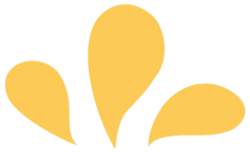 Sign up for ¡Hola de Lola!