Hibiscus Mint Mezcal Margarita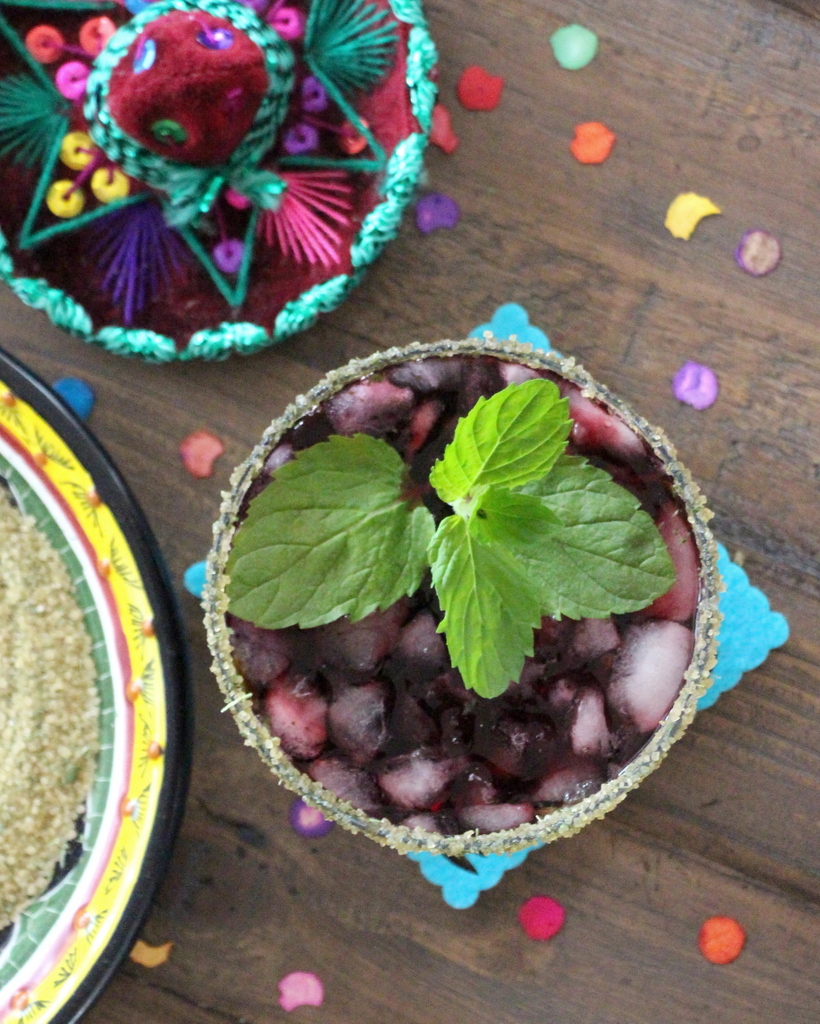 On a recent visit to California, my sister and I embarked on a Downtown LA food tour where I was introduced to the delights of Gelateria Uli. The quaint ice cream shop is known for its unique gelato and sorbet flavors that are made fresh daily. When I saw jamaica (hibiscus) mint on the menu I knew I had to try it. What stood out to me was its bold mint flavor, which complemented the tangy hibiscus perfectly.
Needless to say, the tour triggered my taste buds and I left inspired. When my blogger buddy Kate from ¡Hola! Jalapeño asked me to participate in her 2016 Margarita Week recipe roundup, I knew exactly what to make. This Hibiscus Mint Mezcal Margarita is the boozy version of the delicious gelato I tasted in LA that left me wanting more. Like the hibiscus mint gelato, this cocktail unleashes flavors that are sure to please your palate. And the sweet mint sugar rim is just the icing on the cake!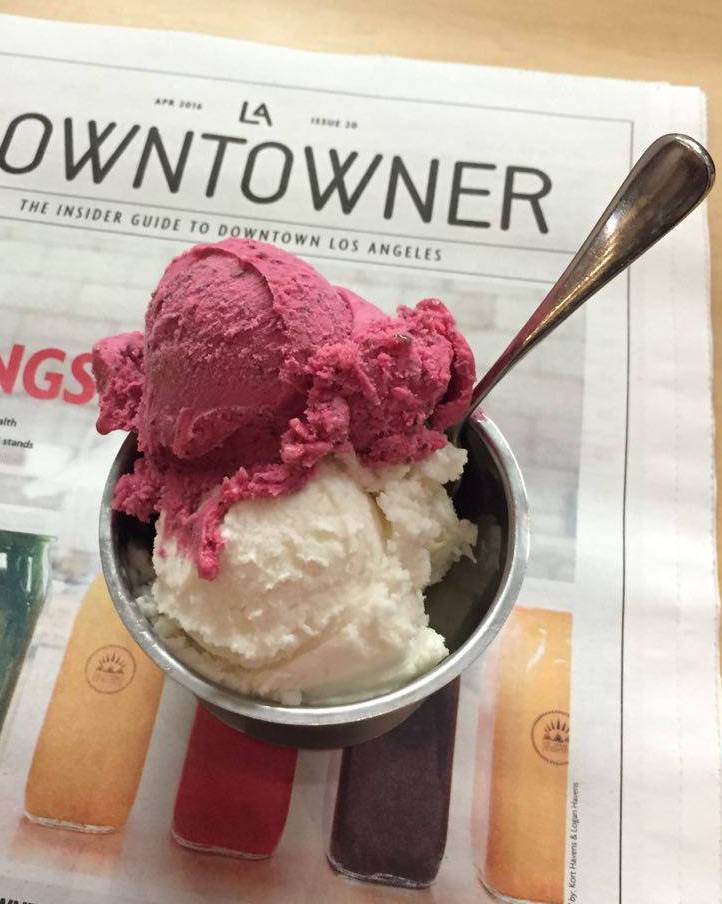 Jamaica mint and coconut lemongrass gelato from Gelateria Uli.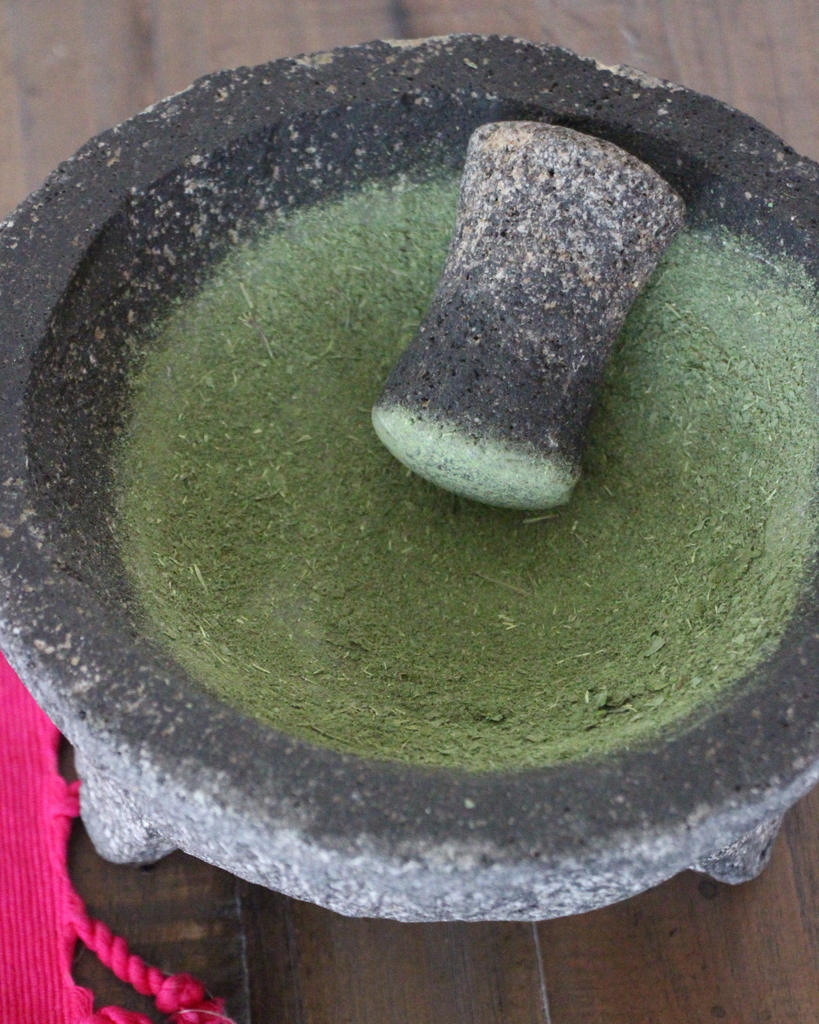 This is how I like to grind up my dried mint before adding it to raw sugar and rimming my glasses with it.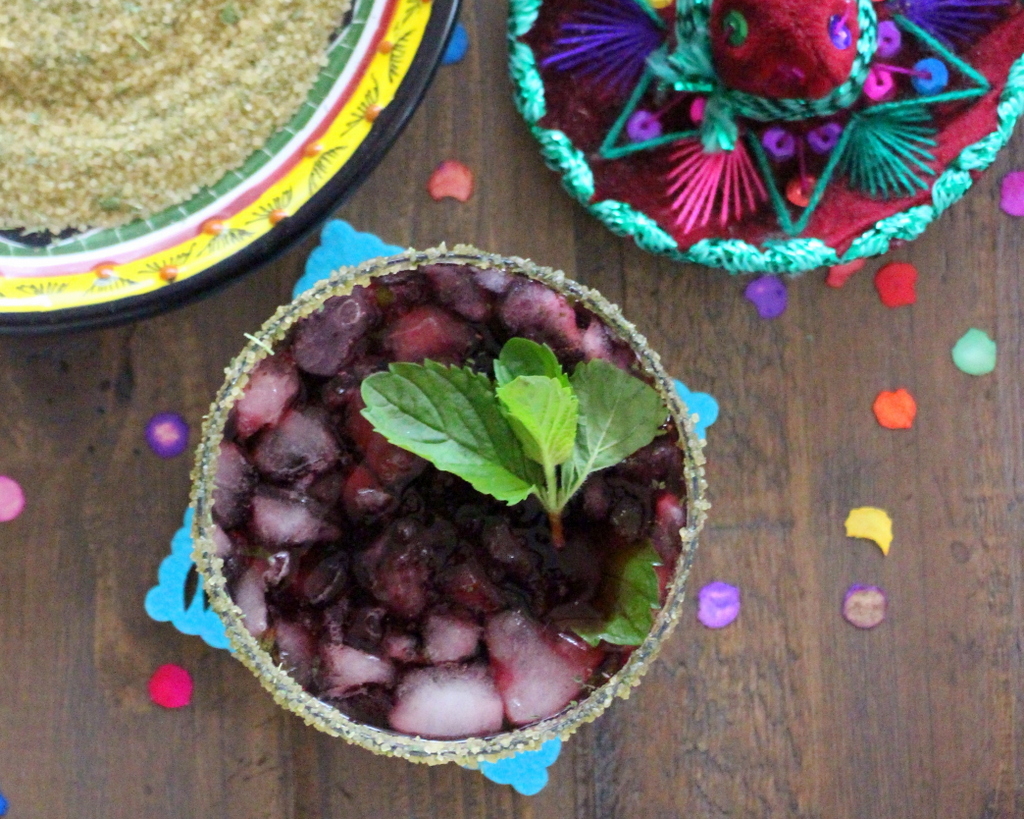 Ingredients:
1½ cups dry hibiscus flower
1 cup sugar (or to taste)
10 cups water divided
1 bunch of fresh mint
1/4 cup turbinado sugar (also known as demerara or raw sugar)
1 tablespoon finely crushed dry mint (I like to crush mine in a molcajete)
Mezcal a su gusto (to taste)
Preparation:
Boil 4 cups water with hibiscus flowers and sugar on a medium-high flame for 20 minutes or until sugar is completely dissolved. The liquid should reduce slightly and become thicker in consistency. Allow to cool and then strain the concentrate into a large pitcher. Reserve hydrated flowers for a later use.

Stir in remaining 6 cups of water.

Mix sugar and dry mint in a small bowl, then transfer mixture onto a small plate.

Rub the rim of a glass with water (I use a small plate for this too), then place the glass upside down into the plate with mint sugar. Coat rim evenly.

In a separate glass pitcher, muddle crushed ice and fresh mint. Add hibiscus tea and mezcal — for every eight ounces of hibiscus tea, I like to use 2 ounces of mezcal.

Distribute mixture into separate glasses and garnish with fresh mint leaves.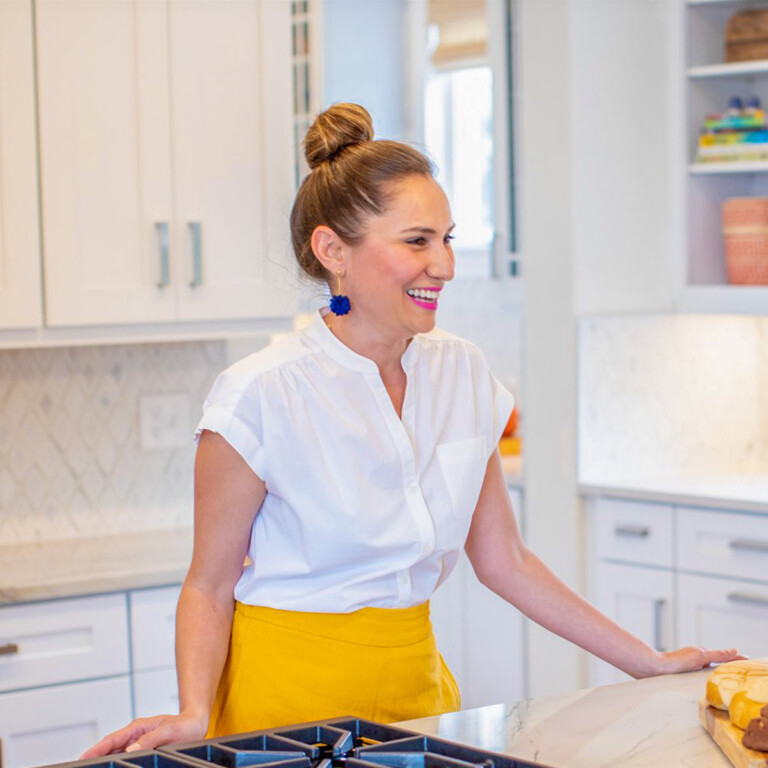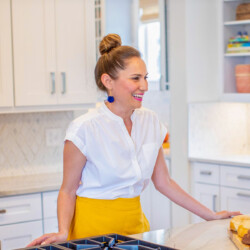 Lola Wiarco Dweck
Lola is a Mexican-American recipe developer, writer, and cooking instructor who loves sharing her culture with the world. Growing up in California and spending summers in Mexico, Lola celebrates her family's Mexican recipes and vibrant culture through Lola's Cocina.