Orange Blossom Mezcal Sour Cocktail
Last year I (finally!) learned to bake the most delectable pan de muerto to celebrate Day of the Dead. What we created with Mexican master baker Eliceo Lara wasn't any old pan de muerto, this one was infused with orange blossom water and orange zest, highlighting subtle citrus and floral flavors. Inspired by ingredients in this traditional bread recipe, I've created a cocktail to celebrate my favorite holiday.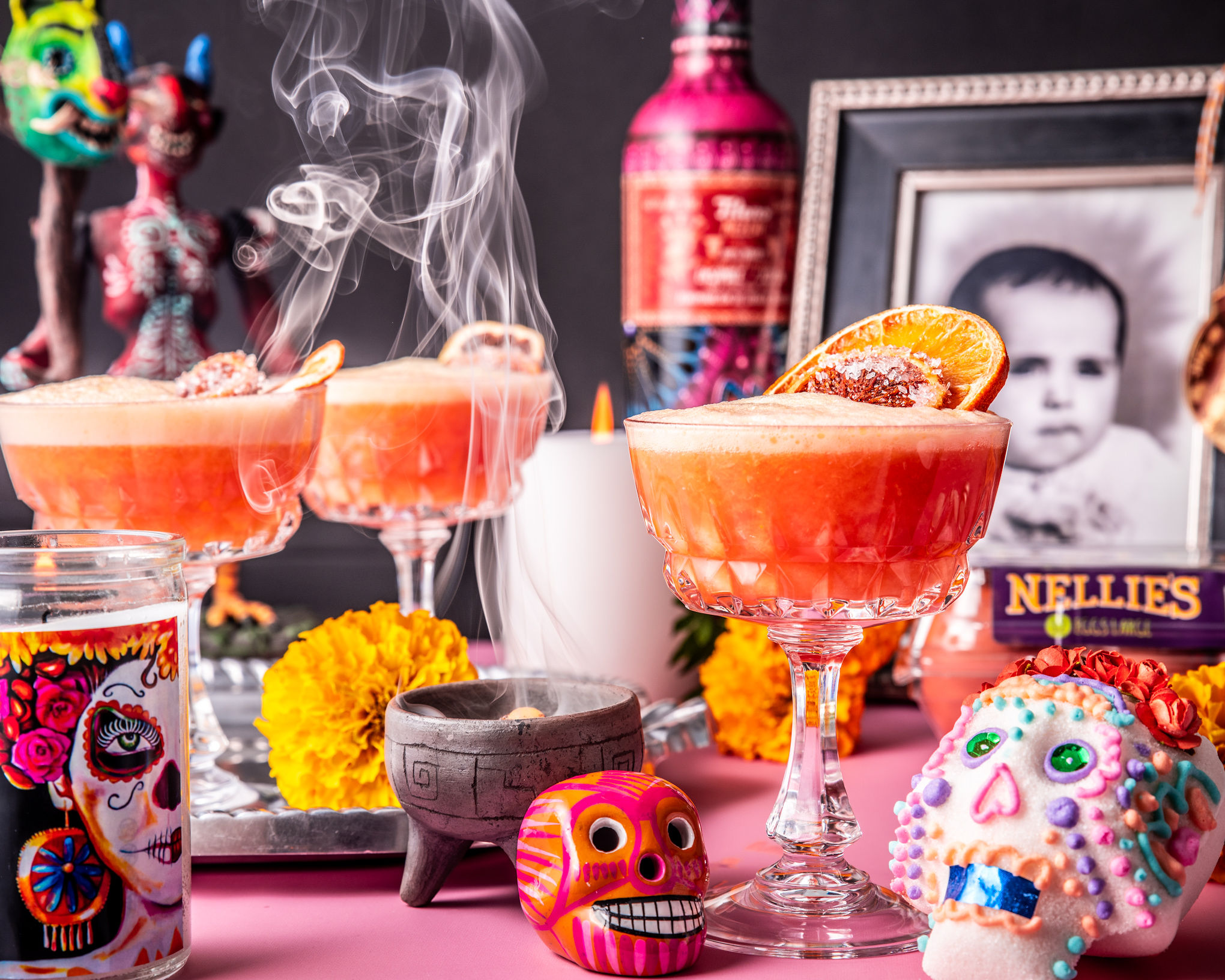 In the weeks leading up to Día de los Muertos each year, I take the time to build an altar honoring my father and other loved ones who have passed away. Amado, Valentina, and I decorate sugar skulls and I share stories of some of our deceased relatives' favorite foods, pastimes, and music as we create our ofrenda.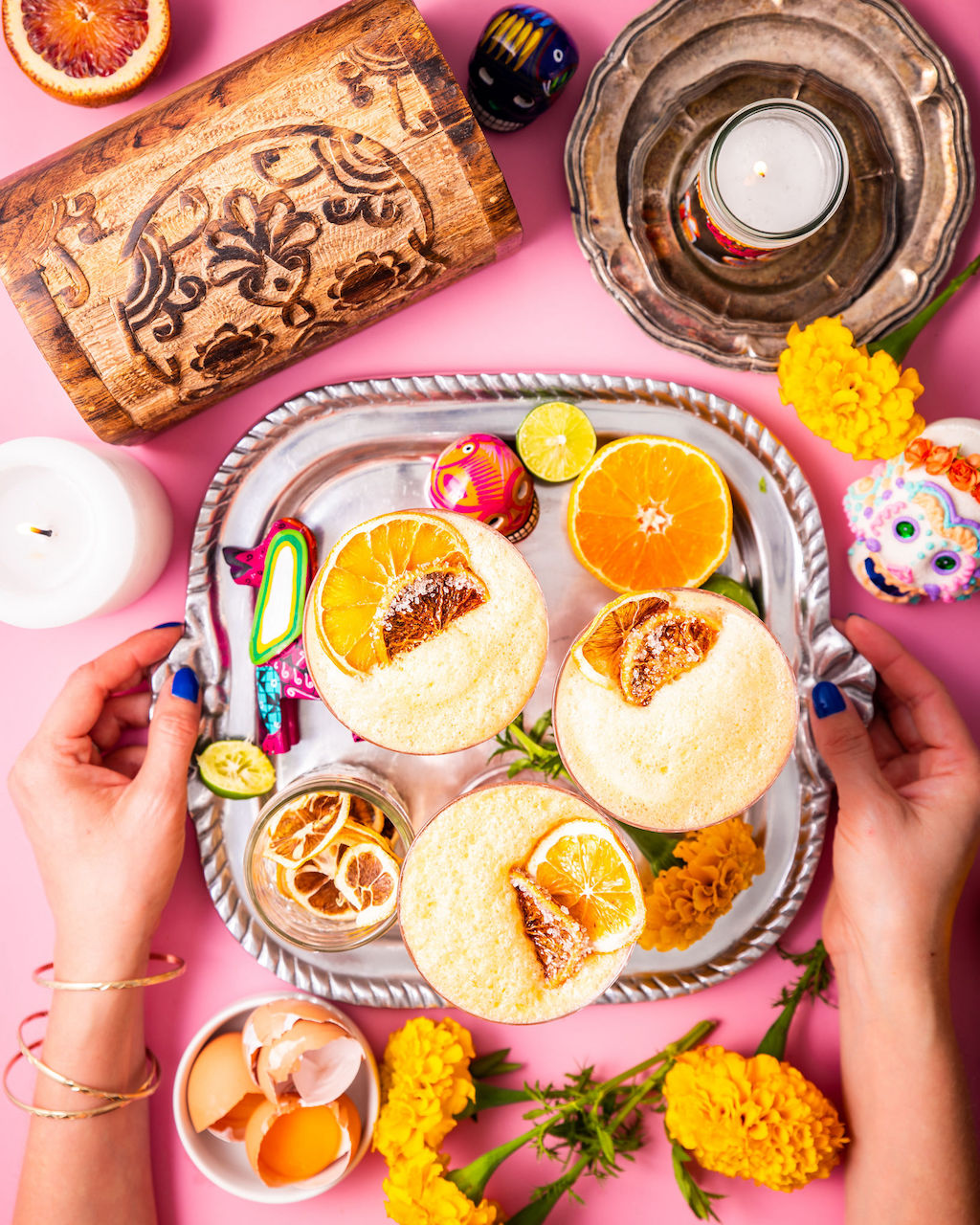 It's important to note that each item placed on a Day of the Dead altar has special significance, from the marigolds and sugar skulls, to the personal mementos and food. Many altars display a bottle of alcohol favored by the dead, which is used to toast the arrival of their spirit. This year, I'll be toasting with a special cocktail that incorporates flavors reminiscent of the holiday and its famous pan de muerto.
What makes this cocktail so special is its toppings – an extra frothy white foam topped with dried citrus slices dipped in coarse sugar.
How do I make the beautiful white foam for this cocktail?
It's easier than it looks and the magic ingredient is Nellie's Free Range Eggs! When you shake up this cocktail, the agitation of ingredients in the mixer allows for bits of air to form in the egg whites, creating a lovely airy white foam. Since the egg white remains uncooked, it's important to use high quality free range eggs like Nellie's, which have thick, substantial egg whites that foam up beautifully.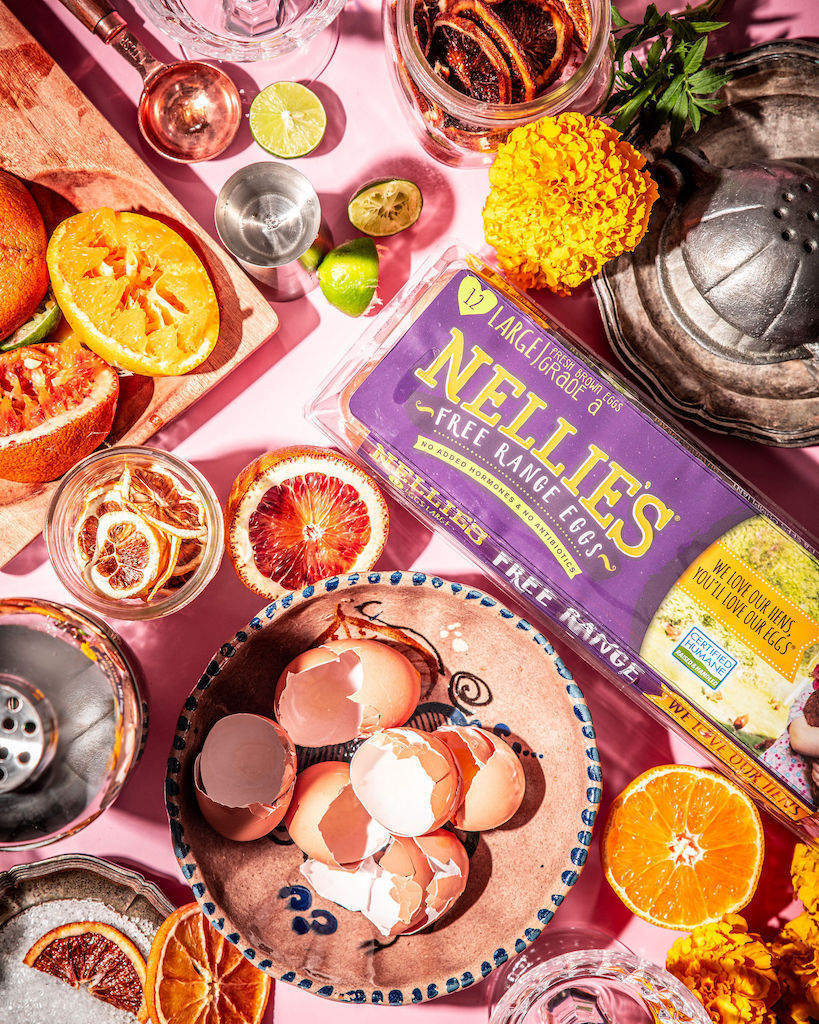 What is a Blood Orange Mezcal Sour?
Traditionally, sours are made by combining a spirit (alcohol), citrus, something sweet, and an egg white. I decided to use mezcal in this cocktail as an ode to my father's Mexican heritage and combined a medley of citrus fruits – blood and Valencia oranges and the juice from one key lime – for an extra zip of flavor. The vanilla and orange blossom water add a subtle warm spice and floral essence, without overpowering the drink. The end result reminds me of an adult Orange Julius or Orange Bang!
By combining various elements and flavors from this special holiday, we are left with a cocktail that is sure to please the palates of those who are still with us and will hopefully lure back our deceased loved ones on Día de los Muertos. ¡Salud!
INGREDIENTS
4 ounces freshly squeezed blood orange juice
4 ounces freshly squeezed Valencia orange juice
1 key lime, juice only
2 ounces mezcal (or your favorite spirit – it's also delicious with bourbon)
½ teaspoon Mexican vanilla extract
⅛ teaspoon orange blossom water
2 Nellie's Free Range Eggs, separate and keep egg whites
Dried orange peels and coarse sugar, for garnish (optional)
KITCHEN SUPPLIES, TOOLS, & EQUIPMENT
Knife
Cutting board
Measuring cup
Measuring spoons
Cocktail shaker
Citrus juicer, optional
PREP TIME: 5 minutes
COOK TIME: 0 minutes
YIELD: Two 5-ounce cocktails
PREPARATION
Add citrus juices, alcohol, vanilla extract, orange blossom water, and egg whites to a cocktail shaker. Shake with no ice for 30 seconds. Add ice and shake an additional 30 seconds or until completely chilled.
Strain equal amounts of the mixture into two glasses and top off with egg white foam, which will pour out of the shaker after the citrus juices.
Garnish with a slice of dried orange peel dipped in water and coarse sugar. ¡Salud!
---
Many thanks to Nellie's Free Range Eggs for sponsoring this post. As always, the recipe and opinions shared about these products are my own.
To view the full lineup of Nellie's Free Range products, egg recipes, or to view a store locator, visit nelliesfreerange.com.
Photography + Styling: Cacey McReavy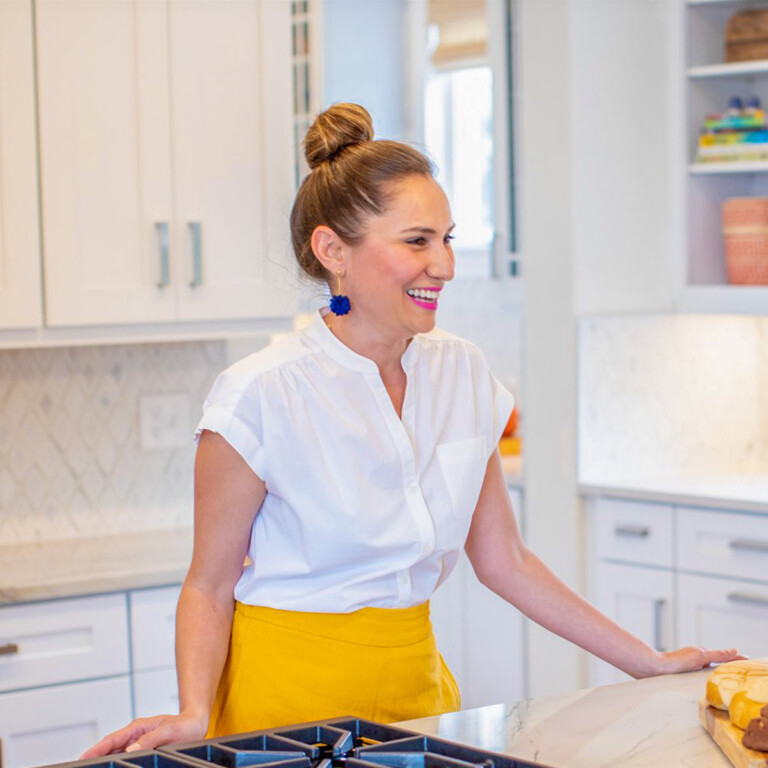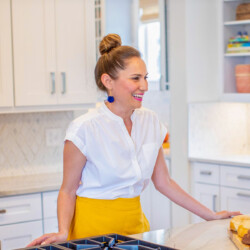 Lola Wiarco Dweck
Lola is a Mexican-American recipe developer, writer, and cooking instructor who loves sharing her culture with the world. Growing up in California and spending summers in Mexico, Lola celebrates her family's Mexican recipes and vibrant culture through Lola's Cocina.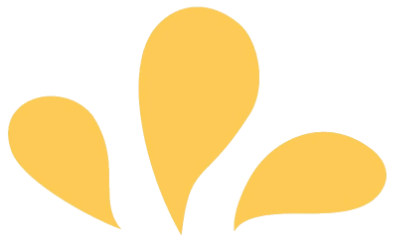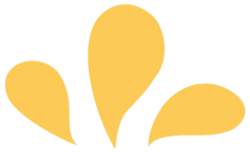 Sign up for ¡Hola de Lola!