Zero-Proof Tamarindo and Piloncillo Margarita
Have you ever heard of a zero-proof cocktail? Neither had I, until recently. It's essentially a delicious cocktail, minus the booze. A mocktail, if you will. My virgin tamarind margarita is a show-stopper with its spicy rim, and it can also be transformed into a cocktail with a splash of your favorite spirit.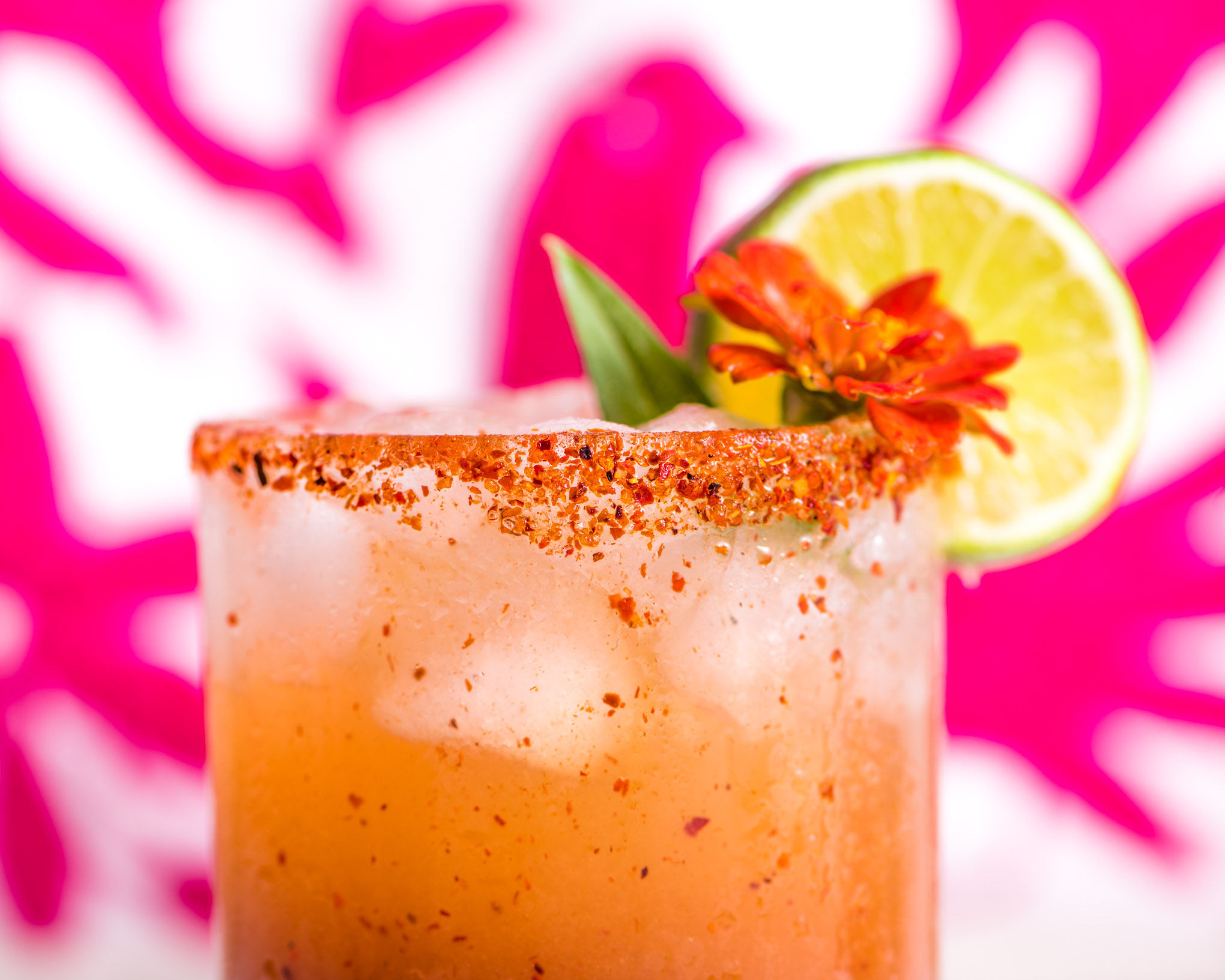 If you're feeling fancy, rim your glass with chile-lime salt and garnish with a lime slice and edible flower.
One of the most popular ways tamarindo is enjoyed througout Mexico and the U.S. is as a refreshing drink known as agua de tamarindo. This peculiar pod is also transformed into a number of sweet and spicy treats such as paletas de tamarindo, salsas, soda, and an infinite number of dulces.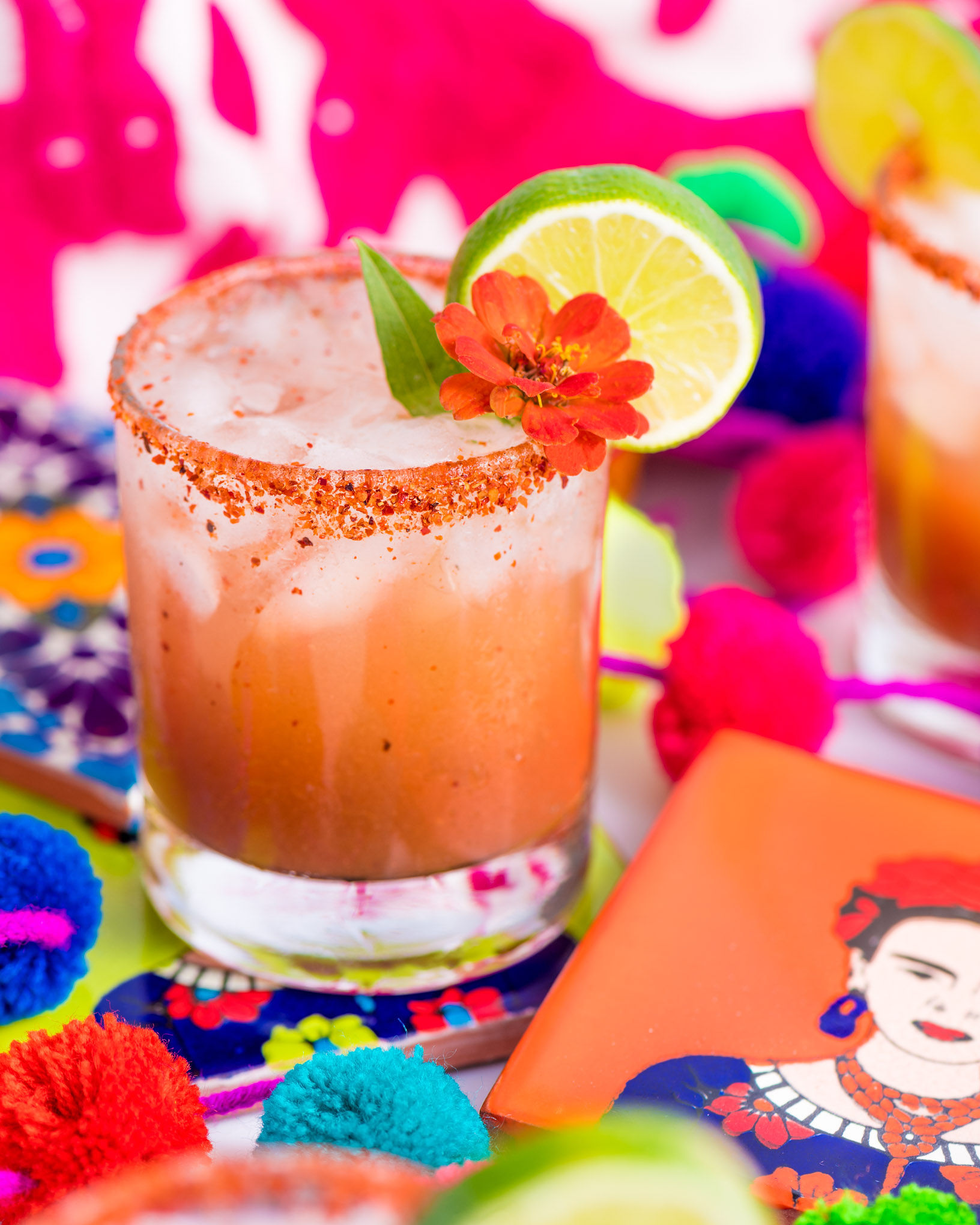 In Oaxaca, I once tasted a margarita made with tamarindo, mezcal, and chile ancho – it was smoky, a little spicy, and absolutely delicious. More recently, my friend Coral introduced me to a sparkling margarita made with an agua de tamarindo concentrate, tequila, and a splash of sparkling water and limón. She also made the alcohol-free version, which inspired this recipe and is equally as delicious, minus the buzz. But by all means, if you need a little booze to take the edge off, feel free to add a few ounces of tequila or mezcal – it's been a rough year!
INGREDIENTS
15 tamarind pods, hard shells removed
1 6-ounce cone piloncillo*
6 cups water
Sparkling water
Lime and chile salt, optional
TOOLS, SUPPLIES, AND EQUIPMENT
Medium saucepan
Mesh strainer
Blender
Glass pitcher or carafe
Juice glasses for serving
PREPARATION
Add tamarind pods, piloncillo, and water to a medium saucepan. Bring water to a boil for five minutes, or until piloncillo cone has fully dissolved, and then remove from heat. Cover and allow water to cool and tamarind pods to soak for at least one hour (or overnight).
Using clean hands, extract as much of the pulp as possible while removing the seeds and stringy fibers from the fruit.
Pour soaking liquid, pulp, and sugar into a blender and puree on high until smooth, for approximately 30 seconds. Strain into a pitcher and discard or compost pulp. Taste and adjust sweetness if necessary.
TO SERVE
Serve equal parts tamarind concentrate and sparkling water over plenty of ice and top with a squeeze of fresh lime in a chile-lime rimmed glass.
JUST A TIP
*Piloncillo is raw Mexican sugar with a molasses-like flavor. As always, feel free to adjust the amount of sweetener to suit your taste buds, and remember that this recipe creates a rich concentrate that will be watered down with sparkling water and plenty of ice. For each 8-ounce cone of piloncillo you can use 1 cup of dark brown or pure cane sugar along with 2 tablespoons of molasses for richer flavor.
The reason I peel my tamarind pods before boiling them is because I have found that due to their high moisture content, from time to time, a few pods accumulate small pockets of mold between the pulp and the shell. Therefore peeling them before boiling them, you are able to avoid adding moldy pods to the mix. Mold is harder to detect once they pods have been boiled.
Your agua de tamarindo may initially seem a little thick or strong in flavor, but it will be watered down with the sparkling water and ice. If it's still too concentrated, feel free to add more water.
---
Photography + Styling: Cacey McReavy
Lola's Cocina is a participant in the Amazon Services LLC Associates Program, an affiliate advertising program designed to provide a means for sites to earn advertising fees by advertising and linking to amazon.com, at no additional cost to you.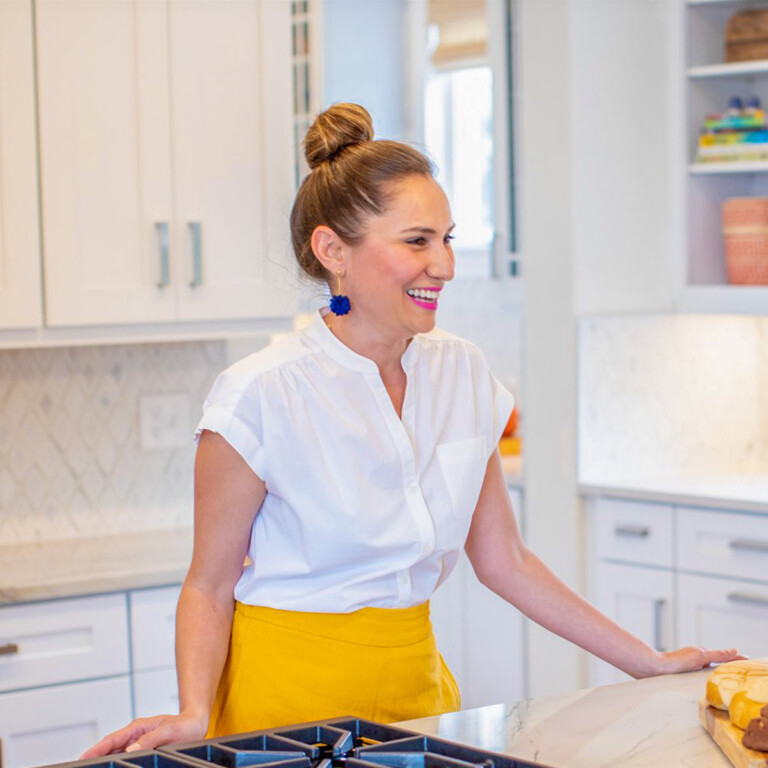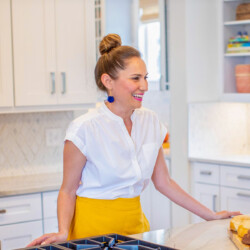 Lola Wiarco Dweck
Lola is a Mexican-American recipe developer, writer, and cooking instructor who loves sharing her culture with the world. Growing up in California and spending summers in Mexico, Lola celebrates her family's Mexican recipes and vibrant culture through Lola's Cocina.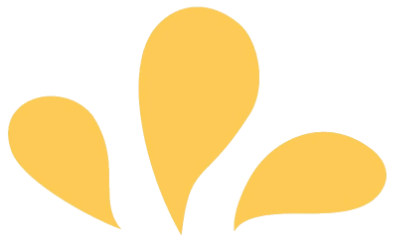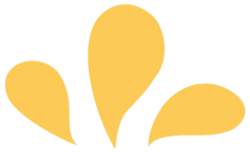 Sign up for ¡Hola de Lola!