Lola's 2020 Holiday Gift Guide: 15 Ideas for Comadres Who Love Comida, Cultura, and Self-Care
With Hanukkah beginning this week and Christmas just around the corner, I've created my second annual gift guide: 15 Ideas for Comadres Who Love Comida, Cultura, and Self-Care. It includes some of my absolute favorite gifts – items I either purchased for myself, received from a friend, or have gifted to my amigas, hermanas, and comadres. This year's guide has goodies from as low as $4 to no more than $50 and covers that vegan friend you never know what to get, mom who needs a break, self-care diosas, and all of the fellow food lovers in your life.
Happy shopping,
Lola
1. Gratitude Journal Edition 2 by Erin Condren – $14. Last year I added the first edition of this gratitude journal to my gift guide, and I absolutely love the second edition. Thanks to the guided prompts, I've continued to journal every night before bed. Even after everything that 2020 has thrown at us, I have so much for which to be thankful and look forward to one day reading through this year's journal entries. Sample prompt: What do you love about this time of year?
2. A Five-Year Question a Day Memory Journal – $8.99. As you may have noticed, I'm really into journaling with guided prompts. Along with my gratitude journal, I also write in Q&A a Day for Moms and this memory journal. It's the perfect form of self-care and is a great way to keep track of memories and all of the changes that take place throughout the years. The questions are thought-provoking, but easy to answer and they are meant to be answered on the same day, for five years. They're also perfect table-topics to spark conversation on date night, family night, or when getting to know someone. Sample prompt: What is your current creative outlet?
3. Lola's Cocina Salsa Morita – $12. My newest salsa just hit the virtual shelves over at Lola's Mercadito and my Salsa Morita is the smokier, spicier version of my OG Salsa Negra, which was named one of the best jarred salsas by Mexican food experts in Thrillist. Bonus: Lola's Cocina is 100% Latina-owned by Lola Dweck. Also, you'll most definitely go through one jar quickly, so I'd recommend the three-pack.
4. Rosemary Lavendar Beeswax Salve by Savannah Bee Company – $11. Now that we're all been obsessively washing our hands, this salve is perfect for rehydrating them. Living in arid Colorado, I'm always looking for extra hand hydration and this salve penetrates deeply to nourish dry, distressed skin with a blend of pure beeswax, vitamin E, and olive and sunflower oils. Lavender is known to curb inflammation, while rosemary helps with pain relief and the combination of the two fragrances is wonderful – perfect for your hard workin' hands. The cedar version is woodsy and earthy, which I liked for my brothers. Bonus: the little tin is perfect to keep in your purse and makes an ideal stocking stuffer.
5. A Signed Copy of La Vida Verde: Plant-Based Mexican Cooking with Authentic Flavor by Jocelyn Ramirez – $30. This year I've been on a roll experimenting with plant-based recipes from Jocelyn's cookbook. So far I've made the sweet potato appetizers with guacamole and pickled radishes (these are so easy to make and they're delicious!), cilantro brown rice, queso fresco (with almonds and cashews), hearts of palm ceviche, and jackfruit al pastor tacos. Bonus: Todo Verde is 100% Latina-owned by Jocelyn Ramirez. Jocelyn also offers virtual community cooking classes that are priced on a sliding scale from $10 to $25. Learn to make anything from tamales de queso con rajas and carne asada tacos, to strawberry-rose cake and plant-based tres leches (I took this class and my husband couldn't stop raving about the tres leches cake).
6. Earrings by Ana Marina Studio – $40+. Mexican-born jewelry designer Ana Marina works out of her Denver studio to create unique designs that reflect her love of Mexican history and culture. I have a pair of red acrylic protection corazón earrings and a pair of Sale el Sol hoops – both are extremely lightweight and comfortable to wear and they add just the right amount of pizazz to my accessory collection. Bonus: Ana Marina Studio is 100% Latina-owned by Ana Marina Sánchez. Also, I always get compliments on my red corazón earrings during virtual video calls – especially when I wear them with matching lipstick.
7. Heating Wrap for Neck and Shoulders with Aromatherapy Herbs- $35. My husband received this wrap at a conference and it works wonders. I tend to tense up my shoulders without realizing it when I'm on the computer all day, and the weight from the clay beads and flax seeds in this wrap helps ease tightness around my neck and shoulders. I heat it for 90 seconds in the microwave for extra relief and it can be chilled in the freezer as well. Bonus: It's cordless and comes filled with 100% natural herbs including peppermint, lemongrass, lavender and chamomile – they're activated by heat for a calming and soothing session. It's also great for relieving painful menstrual cramps.
8. Lacrosse Massage Balls Set – $10. I highly suggest pairing the heating wrap with a set of massage balls or purchasing them as a stocking stuffer. When I first heard of these magical balls from my sister's boyfriend (who has every massage contraption ever made!), I thought, Really? Massage balls? But he ordered them for me and I was sold. They're heavier than the tennis or bouncy balls I've used and these get into the tightest of muscles and knots. I stand and roll the sole of my feet up and down a ball, lay with them under my shoulder blades, or place one under my calves and side glute muscles to relieve tight muscles after a long day. Bonus: they're perfectly portable.
9. Dark Wave Fragrance Oil by OLO – $45. I'm extremely picky with my perfumes and seldomly try new fragrances – I have used two or three signature scents all my life. I was introduced to this perfume by my graphic designer in Oaxaca – it's spicy and has hints of cardamom, wood, and vetiver – different from any other perfume I own and I love it. Bonus: Founded in 2009 by self-taught perfumer Heather Sielaff, each OLO fragrance continues to be hand blended and bottled in house. OLO Fragrance perfume oils are made in Oregon with coconut oil, essential oils, key accords and absolutes.
10. The Time Out Gift Box by The Salvaged Sawhorse – $45. This is the ultimate self-care gift box and I love gifting it to my amigas. It includes a Feed the Soul Deck of cards with activities and rituals to help feed your soul, Happiness RX Notepad to cure a bad mood, lavender soy wax candle, palo santo stick for purification of self and space, coloring sheets, and stickers. Bonus: The Salvaged Sawhorse is 100% Latina-owned by Jennifer Velásquez. I love her positive affirmation decks for adults and children, which are available in English and Spanish.
11. Dram Adaptogenic CBD Sparkling Water – $4/can. I'm all about the benefits of CBD and Dram's sparkling water is infused with adaptogens (this is a natural substance considered to help the body adapt to stress and to exert a normalizing effect upon bodily processes . . . a well-known example is ginseng) and 25 mg of CBD. Flavors include Lemongrass, Gingergrass, Sweetgrass, and my personal favorite – Beauty Bubbles, which contains COQ10 to reduce oxidative damage, moringa leaf antioxidants, silver ear mushroom for collagen support, and bilberry for healthy eyes. It's light, bubbly, and refreshing with a dreamy bilberry and rose petal flavor. Bonus: Products are crafted from clean ingredients including organic plants, contain zero calories, and are gluten-free, and contain no so called "natural flavors".
12. Virtual Cooking Class – $20 to $45. Virtual cooking classes have been my escape these past eight months of being housebound. I've explored everything from vegan cuisine and pasta making to Mexican baking and ponches. Here are a few instructors I recommend:
Bonus: You can also book a class with yours truly! I've been busy teaching private and corporate team-building classes now that everyone's gone virtual with social events. I've taught everything from how to make refreshing aguas frescas and salsas, to breakfast molletes and picadillo tostadas. For a lineup of my classes and workshops, click here.
13. Café de Olla Mix by Cabrona Coffee – $9. My friend gifted me a bag of this café de olla mix and it's perfect for those mornings when you get the craving, but don't have the time to dissolve piloncillo, peel an orange, and infuse cinnamon in order to make a pot of café de olla from scratch. This mix saves time and delivers full flavor in order to create a memorable drinking experience. Bonus: Cabrona Coffee is 100% Latina-owned and is committed to supporting the well-being of female coffee farmers around the world. Cabrona works with a vetted list of roasters who are mainly women or BIPOC owned.
14. DIY Mini Facial Kit $14. I've been creating my own spa experience at home and put together this little self-care mini spa kit as stocking stuffers for my sisters. It includes three items I use regularly, if not daily! Just a tip: You can add a homemade or store-bought mask or lip scrub for an extra special touch.
Black makeup makeup removal towel $4. Say goodbye to washcloths stained with red lipstick and mascara!
e.l.f. Pore Refining Brush And Mask Tool $6. I always love the way it feels when I get a facial and the esthetician applies a facial mask using a brush. This tool has a silicone spatula, which is super easy to clean and feels great when applying a mask, and a little brush on the other end, for removing dirt and grease from pores.
Vaseline Rose Lip Balm $4. This is the only balm that keeps my lips hydrated during Colorado's dry winter months, but I use it all year long and love the hint of pink it adds to my labios. It's also tiny and fits perfectly in my pocket or purse.
15. Day Planner for the New Year. I've used the same style of planner since college and am a fan of Blue Sky's weekly/monthly design. I have my eye on the Enchanted Forest design for 2021 because it reminds me of the Mexican Otomi embroidery that I love. Beyond being cute, I like how the monthly view includes a Notes & To Do column and how calendar dates are lined. The weekly view is also a must for me. Bonus: This style includes a snap-in ruler/bookmark and gold foil stickers to mark special occasions. It also features the Four-Step Planning Process, an an easy-to-follow guide to goal-setting.
What have been your absolute favorite gifts to give or receive in 2020? Inquiring minds, want to know! Also, check out my 2019 gift guide for comadres and last year's gift guide for kids (spoiler alert: there are no toys) if you'd like more ideas.
---
Lola's Cocina is a participant in the Amazon Services LLC Associates Program, an affiliate advertising program designed to provide a means for sites to earn advertising fees by advertising and linking to their websites. All opinions expressed are my own.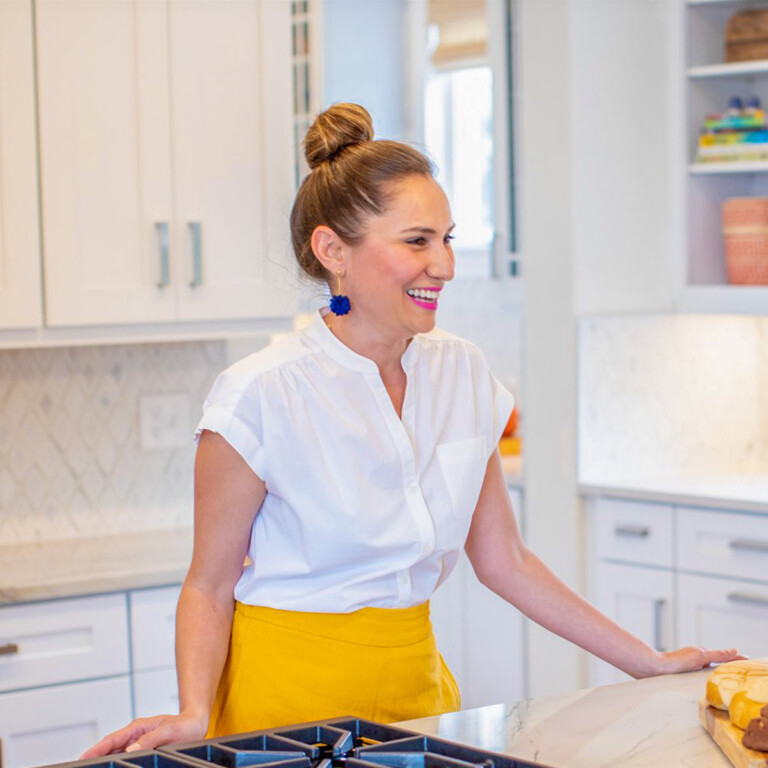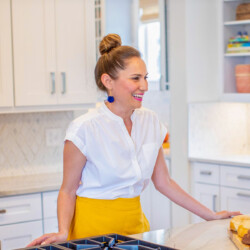 Lola Wiarco Dweck
Lola is a Mexican-American recipe developer, writer, and cooking instructor who loves sharing her culture with the world. Growing up in California and spending summers in Mexico, Lola celebrates her family's Mexican recipes and vibrant culture through Lola's Cocina.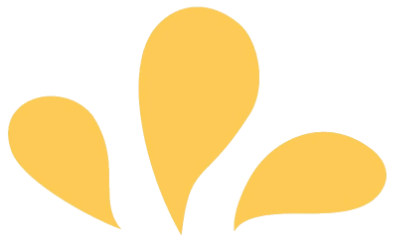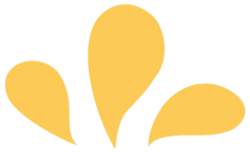 Sign up for ¡Hola de Lola!